the tools you need, when you need them
Our Tool Rental department has the right tools for every job, so you can complete it faster and more efficiently. From excavation to roofing, we rent the large equipment and small tools you need, at prices that keep you on budget and on schedule.
Call your local store today for pricing and availability. Selection and availability may vary by store.
the brands you trust to complete your job
WE RENT A WIDE VARIETY OF LARGE EQUIPMENT AND TOOLS, INCLUDING LOADERS, EXCAVATORS, SCISSOR LIFTS AND MORE, FROM BRANDS YOU CAN TRUST LIKE BOBCAT, GEHL, KUBOTA, SKYJACK AND YANMAR. RENT THE EQUIPMENT YOU NEED FOR YOUR JOB TODAY.
EXCAVATOR
TRACK LOADERS
SKID STEER LOADERS
MINI LOADERS
SCISSOR LIFTS
DUMP TRAILERS
UTILITY TRAILERS
EQUIPMENT TRAILERS
BOBCAT BREAKERS
AND MORE!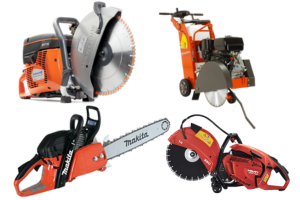 FINISH YOUR JOB FASTER AND MORE EFFICIENTLY WITH THE CORRECT TOOLS. OUR COMPLETE LINE-UP INCLUDES TOOLS TO COMPLETE WHATEVER JOB YOU'RE WORKING ON. MAXIMIZE YOUR EFFECTIVENESS WITH TOOLS FROM BRANDS LIKE BARRETO, HILTI, HONDA, HUSQVARNA, TORO AND MORE.
COMPACTORS
COMPRESSORS
GENERATORS
BREAKER HAMMERS
ROTO HAMMERS
CORE DRILLS
JACK HAMMERS
SAWS
WALKBEHIND SAWS
AUGERS
TRENCHERS
TILLERS
STUMP GRINDERS
PUMPS
SCAFFOLDING
NAILERS
SNAKES
PAINT SPRAYERS
PRESSURE WASHERS
SANDERS
BLOWERS
MATERIAL LIFTS
AND MORE!
Equipment and Tool Rentals are currently not available at Citrus Heights, Santa Ana or South Los Angeles locations.